The finest made blades are thought to possess a magical or spiritual force. This is known to Indonesian's as "Khodam" or Servitor, Khodam is a spiritual force or intelligence which "lives" in the Keris. In this regard the 
Khodam
 provides guidance and offers protection to its owner.

Ilmu Saka Harimau (Tiger Guardian)


Stones, thrice blessed scarves, jewelry for 

Five pages ahead ..

The gestures performed by the hands of a Buddha have specific meanings that refer to some event in the life of the Buddha or denote a special characteristic. There are six main hand gestures of the Buddha in Thailand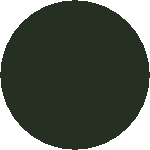 He was showing us the movements taught him by his Shaman, which had been passed down through the tribe for generations. The Shaman moved strikingly similar to a Tai Chi master.