Training Gear, Books & Miscellaneous Items


Scroll Down and check out the lineup....

THE STINGER: Comtech's own personal defense device. Designed to act as a "force multiplier". Like having the power of a karate master instantly! Available in several color schemes. Instinctual and intuitive for all ages. Call for color - quantity availability

Home of the Original, Official COMTECH STINGER

There is really nothing like it for easy carry and access. Plus, it passes un-noticed by 90% of those who see it. Another "keychain device" to most and yet it works so well when needed. You will love your Stinger and undoubtably draw a great deal of security and peace of mind from it's mere presence.

You deserve a  Stinger today !

One Stinger Costs: $12.95

Two Stingers Cost: $20.95

Three Stingers Cost: $24.95

Over Three units:

Please call for large orders / dealer plan discounts

Prices do not Include Shipping Cost

Strong, Durable and Highly Effective ! 

RATTAN STICKS for Training

and

RATTAN RINGS for Training

Our rattan sticks are of high quality and the rattan rings are functional training devices.

Practioners of Kali, Arnis de Mano, Esgrima and Silat (Tonkat) etc.

all employ sticks as part of their overall training curriculum. To find cost effective hi-quality rattan sticks is not easy. But, thats where Comtech comes into the picture.

TWO STYLES TO CHOOSE FROM:

1. WHIPS: Small diameter sticks

2. Tiger Skin: Larger stick w/ burn pattern

..........................................................................................................................

Rattan Rings are another hard to find item that Comtech specializes in.

We stock a 12 to 14 inch rattan rings. Each ring is different as they are handmade in Indonesia. For Wing Chun, Kali and many other martial arts these Rings are ideal. Priced right and user friendly too!

(Sorry Iron Rings have been discontinued)

Rattan Sticks Cost: $30.00 per pair

Rattan Rings Cost: $30.00 each

Buy the package consisting of the rattan ring and the ring training video and save big !


ORDERING !

Please use the contacts provided below:

You can order by calling Comtech Here: 541-938-3451

You can order by sending a letter here: Comtech POB 142, Walla Walla, WA 99362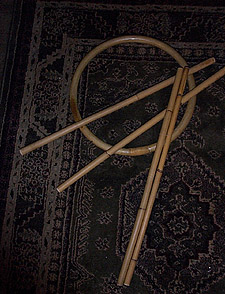 These colors are only examples: Normally we only stock solid black, Ice-clear and clear blue. Obviously special orders & colors are available upon request and quanity required.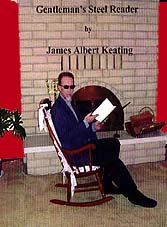 The GENTLEMAN'S STEEL READER Vol I and II available now from James A. Keating

A compendium of articles from over the years. Relating to knives, laws, tactics, concepts and more.

Not a "how to" type of manual. It's a good read for all bladesmen and knife enthusiasts !

GSR I  Cost: $24.95

Shipping (usa): $10.00

GSR II Cost: $29.95

$10.00 shipping

Both: $50.00

Let us know if you want them to be signed !

A look into the mind of the modern knife man.

Philosophy, theory, insights and tricks of the trade.

A great addition to your tactical library !

Order a copy now - details below !